Successful Placement: Nvidia Senior Vice President, Human Resources – ON Partners
We're pleased to announce the following successful placement: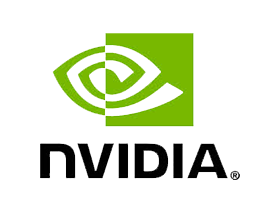 Shelly Cerio
Senior Vice President, Human Resources
Shelly Cerio joins NVIDIA Corporation from Amazon; where she most recently served as Vice President, Human Resources for its Digital business. Prior to her 12 years at Amazon, Shelly held several roles with GE during her decade long tenure, ultimately serving as Vice President, Human Resources for GE Healthcare.
NVIDIA's invention of the GPU in 1999 sparked the growth of the PC gaming market, redefined modern computer graphics, and revolutionized parallel computing.
---
BRYAN BUCK | Partner
Specializing in consumer technology, Bryan leads executive searches for public corporations, as well as the portfolio companies of leading private equity and venture capital firms.
About ON Partners
Since 2006, ON Partners is the only pure-play executive search firm building diverse C-level and board leadership teams. We rebuilt the institution of executive search for the way you work. Our approach includes present partners who engage with their clients from the first brief to the final decision, individually crafted solutions that are unique to each client, and an easier experience all around. Named by Forbes as one of America's Best Executive Recruiting Firms and to the Inc. 500/5000 Lists nine times, ON Partners is consistently ranked among the top 20 retained executive search firms in the U.S.
Untraditional by Choice. Original by Design. Since 2006.
START YOUR JOURNEY WITH US TODAY
.
If you want to create a new path – ON Partners knows how to help you get there.