KARMA AUTOMOTIVE APPOINTS NEW CHIEF ENGINEER, ELECTRICAL AND SOFTWARE.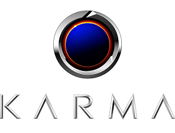 IRVINE, Calif. (Sep 10, 2019) – Julia Zhang, an accomplished expert in electric vehicle connectivity and telematics platforms, has joined Southern California-based Karma Automotive, the creator of luxury electric vehicles and high-tech incubator, as Chief Engineer, Electrical and Software to help lead the design of the electrical and electronic vehicle architecture (EEA) for the company's next-generation products.
Prior to joining Karma, Zhang developed complete EEA strategies and roadmaps for Aikar Technology, a Southern California-based mobility start up, and BJEV, the electric vehicle unit of Beijing Automotive Group, where she served as Chief Engineer, Vehicle EE System Integration.  As an EV Telematics VRM Manager Kia Motors America, Zhang developed and delivered the company's first embedded modem telematics platform for electric vehicles. She has also held similar electrical and software engineering positions at Coda Automotive, Enova Systems, Motorola and Garmin.
"Julia brings the kind of engineering rigor Karma needs to advance the connectivity, telematics and electronics development of our next-generation luxury electric vehicle platform," said Karma CEO Dr. Lance Zhou. "At its core, this role is about integration and the ability to drive product development within and through the entire design engineering and production flow process."