TECH HIRING STRENGTHENS – Q2 2018 DIGITAL JOBS INDEX
BAY AREA AND NEW YORK CONTINUE TO OUTPACE BOSTON, ACCORDING TO LATEST REPORT FROM ON PARTNERS
CLEVELAND, OH – August 16, 2018 – ON Partners, the results-driven retained executive search firm, today announced the results of its Digital Jobs Index for the second quarter of 2018. The major tech hubs of Boston, New York and the Bay Area showed improvement in hiring across the board.
The vast majority of companies in each of the three cities, 70+ percent, increased their headcount, an indicator that headcount increases are occurring on a broad scale. With 7,495 jobs added and a 3.5% employment gain in the second quarter, the Bay Area led tech hiring, followed by New York with the addition of approximately 3,015 jobs and a 4.2% gain. Boston's headcount growth was at 3.0%, with a headcount increase of 1,830 people.
The largest headcount gains came from familiar names, with Wayfair adding 472 jobs in Boston, Amazon adding 511 jobs in New York City and Google adding 1,609 jobs in the Bay Area. When looking at the top 10 companies adding the most jobs in each locale, New York City is an anomaly in that eight out of the top ten companies are headquartered elsewhere: Most of New York's hiring is being driven by the likes of Amazon, Google, Facebook and Uber, all California-based companies. In Boston and the Bay Area, the majority of the top 10 companies are homegrown in each of those locations.
Other companies are contributing to the healthy hiring as well. Salsify and ezCater showed notable headcount gains in Boston; New York City saw strong increases by Justworks and Datadog; and the Bay Area saw continued strong hiring from Airbnb, Slack, Pinterest and DocuSign.
"Hiring activity was certainly firing on all cylinders in the second quarter and we don't see any slowdown in the short-term," noted John Barrett, partner at ON Partners. "What's most encouraging is that job growth is happening at an increasing number of companies and the strong tech economy seems to be benefitting most employers."
Full results of the survey are published below.
QUARTERLY EMPLOYMENT CHANGE IN DIGITAL JOBS (%)

Q1 COMPANIES WITH INCREASING HEADCOUNT (%)

SECOND QUARTER 2018 RESULTS FROM ON SEARCH PARTNERS' DIGITAL JOBS INDEX:
Boston data:
Approximately 1,830 jobs added for a 3.0% gain

Top 10 companies showing largest headcount gains in Boston include:
Wayfair
Amazon
HubSpot
IBM
Google
TripAdvisor
DraftKings
Microsoft
Kronos
CarGurus
Other Boston area companies showing notable gains in headcount:
ezCater
Quick Base
Carbon Black
Rocket Software
Salsify
Bullhorn
Datadog
Rue La La
ZoomInfo
BitSight

New York City data:
Approximately 3,015 jobs added for a 4.2% gain
Top 10 companies showing largest headcount gains in New York City include:
 Amazon
Google
Compass/
WeWork
Facebook
Uber
Paypal
Spotify
Microsoft
Yelp
Other New York City area companies showing notable gains in headcount:
Flatiron Health
Oscar Health
Pinterest
Justworks
Datadog
Moda Operandi
Warby Parker
Squarespace
foursquare
BounceX
Bay Area data:
Approximately 7,495 jobs added for a 3.5% gain
Top 10 companies showing largest headcount gains in the Bay Area include:
Google
Apple
Facebook
Salesforce
Uber
Amazon
Workday
Lyft
Splunk
Square
Other Bay Area companies showing notable gains in headcount:
Airbnb
Slack
Dropbox
Pinterest
DocuSign
Bill.com
Cloudflare
Credit Karma
SurveyMonkey
Pivotal
ON Partners identified the leading 100 software and internet companies in Boston, New York City and the Bay Area. When considering a company's eligibility to be included in the top 100, ON Partners looks at the number of local employees in each city, employment growth and importance to the local technology community. The Digital Jobs Index represents the quarterly headcount change in LinkedIn among those 100 companies in each metropolitan area within a 50 mile radius. ON Partners' Digital Jobs Index is current as of June 30, 2018.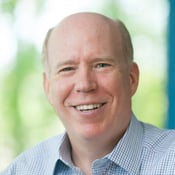 John Barrett
LinkedIn | Twitter @jbarrett
About ON Partners
ON Partners recruits game-changing executives for world-changing companies. ON Partners was founded in 2006 by like-minded executive search professionals desiring to establish a more client-centric alternative to the large multi-service global firms they were leaving behind. Growing quickly ever since, we have recently been named to the INC 500/5000 List and as one of the Top 25 Retained Executive Search Firms in the U.S. Specializing in recruiting C-suite, Board and Vice President/Senior Management talent, our Partners have a long successful track record of building world class management teams across broad industries. For more information, visit www.onpartners.com.
About ON Partners
Since 2006, ON Partners is the only pure-play executive search firm building diverse C-level and board leadership teams. We rebuilt the institution of executive search for the way you work. Our approach includes present partners who engage with their clients from the first brief to the final decision, individually crafted solutions that are unique to each client, and an easier experience all around. Named by Forbes as one of America's Best Executive Recruiting Firms and to the Inc. 500/5000 Lists nine times, ON Partners is consistently ranked among the top 20 retained executive search firms in the U.S.
Untraditional by Choice. Original by Design. Since 2006.
START YOUR JOURNEY WITH US TODAY
.
If you want to create a new path – ON Partners knows how to help you get there.