CFO.COM: NOT YOUR FATHER'S TAX DEPARTMENT ANYMORE
THE COMPLEXITIES WROUGHT BY TAX REFORM COULD PROMPT COMPANIES TO REVAMP THEIR TAX LEADERSHIP, A RECRUITER SAYS.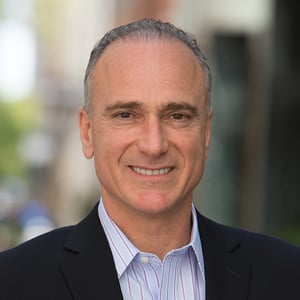 Lenny Vairo
Tax reform may have brought simplification to some aspects of the U.S. tax code, but it certainly didn't simplify matters for corporate tax departments. At least not for the near term.
Well-established corporate tax strategies, designed to optimize taxes on a global basis, now must be thoroughly reconsidered to respond to the new tax landscape.
Corporate tax leaders need to rapidly get up-to-speed on both the extensive details and the implications of these changes. Say goodbye to — and get ready to reinvent — your father's somewhat static tax department. Read full article on CFO.com
About ON Partners
Since 2006, ON Partners is the only pure-play executive search firm building diverse C-level and board leadership teams. We rebuilt the institution of executive search for the way you work. Our approach includes present partners who engage with their clients from the first brief to the final decision, individually crafted solutions that are unique to each client, and an easier experience all around. Named by Forbes as one of America's Best Executive Recruiting Firms and to the Inc. 500/5000 Lists nine times, ON Partners is consistently ranked among the top 20 retained executive search firms in the U.S.
Untraditional by Choice. Original by Design. Since 2006.
START YOUR JOURNEY WITH US TODAY
.
If you want to create a new path – ON Partners knows how to help you get there.